Woodland at Old Lodge Lane, Kenley, Surrey, CR8 5EU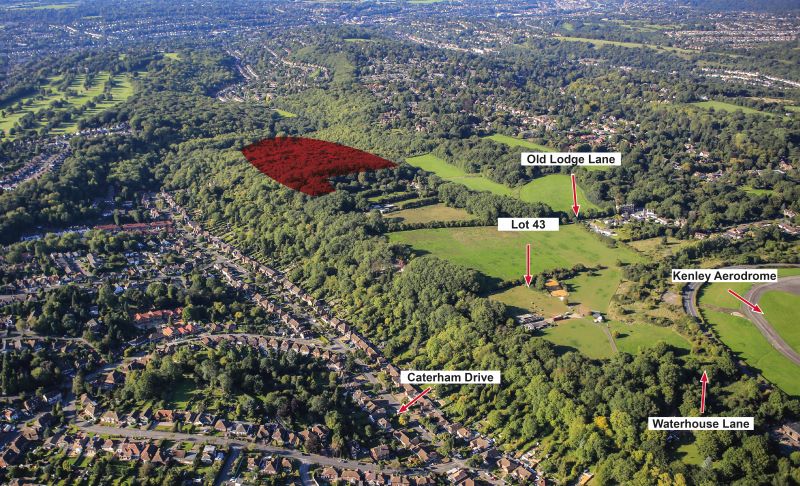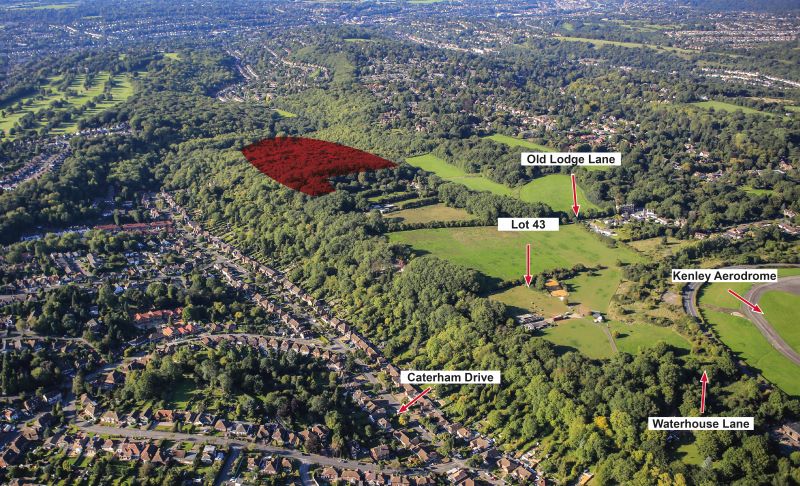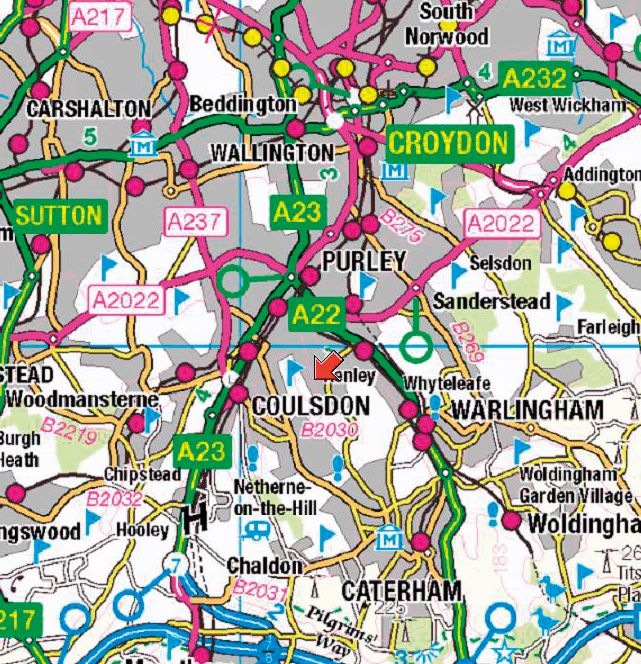 Auction sale - Monday 17th July 2017
Result:
Sold for £59,000
Upon the instructions of
Executors
Freehold woodland site
Site area 10.39 acres (4.20 hectares)
Vacant possession
Details
Location
Miles: Croydon 7 miles, Epsom 9 miles, Caterham 3 miles, Central London 16 miles
Roads: Hayes Lane, Brighton Road/Purley Way (A23)
Rail: Caterham, Kenley, Coulsdon Town
Air: Kenley Aerodrome, Gatwick Airport
Description
The property comprises a roughly rectangular area of woodland of approximately 10.39 acres (4.20 hectares).

The site is situated to the south west of Old Lodge Lane which runs westwards from Hayes Lane to the east. Kenley Aerodrome and Kenley Observatory are both in the immediate area.
Tenure
Freehold
Planning
An overage provision will be included in the sale so that if planning permission is obtained for the development of the property within 30 years, an additional 30% of the uplift in the value of the property will be due to the Seller. We recommend interested parties refer to the legal documentation for further information. Planning enquiries can be made to Croydon Council (020 8726 6800) www.croydon.gov.uk
VAT
The Seller has not elected to charge VAT
Energy Performance Certificate
No EPC required
Note
The agricultural site to the south of this site is being offered for sale as Lot 43 in the same auction
| Address | Acres | Hectares |
| --- | --- | --- |
| TOTAL | 10.39 | 4.20 |
| Woodland site | 10.39 | 4.20 |
The areas have been taken from Promap.
The red shading of the photograph is for general identification purposes only. Please refer to the Land Registry Title Plan in the legal documentation for the correct boundaries of the site.
Contact
Seller's solicitor
ASB Law Solicitors
Jan Martell
01293 603600
* Guide price
The guide price is an indication of the minimum price at which, or if a guide price range is given, within which, the seller is prepared to sell at the date of publication. The guide price is not an anticipated sale price or valuation. All prices quoted are subject to contract.
* Reserve price
The reserve price is the minimum price acceptable to the seller and the price below which the auctioneer cannot sell.
Both the guide and reserve may be subject to change up to and including the day of the auction. The guide price does not include either VAT which may apply to the sale or other amounts the seller may charge. The seller's Special Conditions of Sale and addendum if any, will state whether there are other seller's charges and whether the seller has elected to charge VAT on the sale price. On the fall of the hammer a buyer's fee is payable of £990 inclusive of VAT.
Register for updates
Sign up today to receive these benefits:
Receive new property notifications
Register for a catalogue
Receive market updates
Receive auction results