A Portfolio of Residential Ground Rents, (including rent charges), North West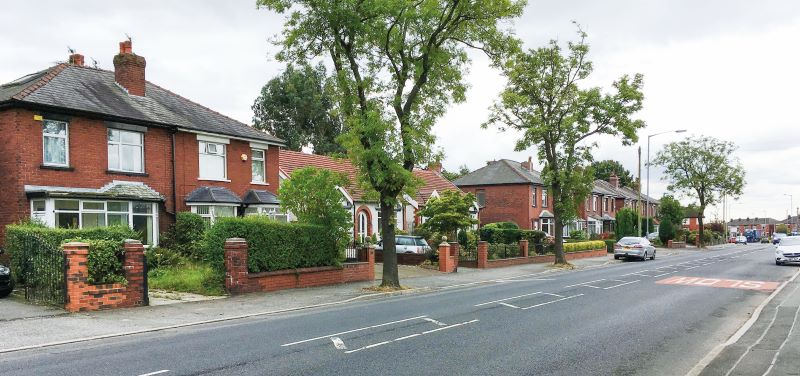 Auction sale - Monday 11th December 2017
Result:
Sold Prior to auction, for an undisclosed amount
Freehold reversionary ground rents and rent charges
Ground rents secured on about 350 houses
Rent charges secured on about 59 flats
Producing £4,471.43 per annum
Addendum
A Portfolio of Residential Ground Rents, (including rent charges), North West
The property at 413 Bury and Bolton Road (MAN141844) is to be withdrawn from the portfolio and will no longer form part of the sale.

Details
Location
The individual assets are located throughout various towns in the North West of England including Salford, Radcliffe, Heywood, Crumpsall and Bolton. Full addresses can be found on the summary schedule within the legal pack.
Description
A portfolio of reversionary ground rents and rent charges secured against a variety of houses and flats. The ground rents are secured against about 350 freehold houses, all subject to 999 year leases. The rent charges are all secured against a mixture of about 59 houses and flats sold on 999 year interests. The reversionary ground rent assets are generally a mix of terraced and semi detached houses.
Tenure
A mix of freehold houses and rent charges secured against long leasehold flats and houses
VAT
Refer to the legal documentation
Energy Performance Certificate
No EPC required
Note
A full summary of the tenancies and rent charges can be found within the legal pack.
| Address | Accommodation | Tenant | Lease Terms | Rent £ pa |
| --- | --- | --- | --- | --- |
| TOTAL | | | | £4,471.43 |
| Various | 348 houses | Various | Various 999 leasehold leases | £3,830.99 |
| Various | 59 flats | Various | Rent charges | £640.44 |
Joint auctioneers
Carter Jonas
Sam Johnson
01423 707801
Contact
Seller's solicitor
Bromets Solicitors
Abigail Mitchell
01937 838041
* Guide price
The guide price is an indication of the minimum price at which, or if a guide price range is given, within which, the seller is prepared to sell at the date of publication. The guide price is not an anticipated sale price or valuation. All prices quoted are subject to contract.
* Reserve price
The reserve price is the minimum price acceptable to the seller and the price below which the auctioneer cannot sell.
Both the guide and reserve may be subject to change up to and including the day of the auction. The guide price does not include either VAT which may apply to the sale or other amounts the seller may charge. The seller's Special Conditions of Sale and addendum if any, will state whether there are other seller's charges and whether the seller has elected to charge VAT on the sale price. On the fall of the hammer a buyer's fee is payable of £990 inclusive of VAT.
Register for updates
Sign up today to receive these benefits:
Receive new property notifications
Register for a catalogue
Receive market updates
Receive auction results