Units On Netherwood Road, Rotherwas Industrial Estate, Hereford, Herefordshire, HR2 6JZ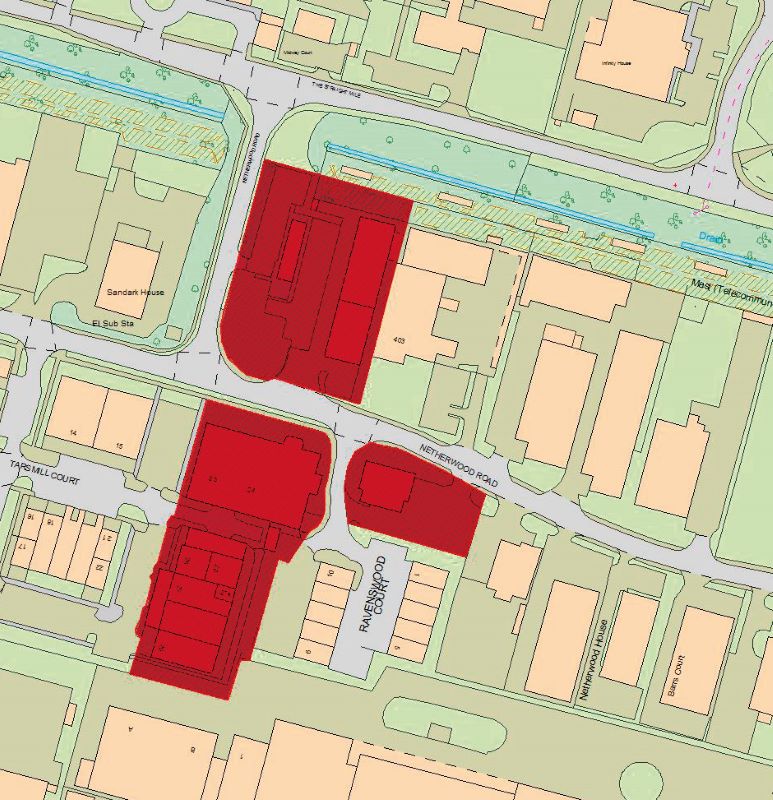 Auction sale - Monday 11th December 2017
Result:
Sold for £101,000
Upon the instructions of

Freehold
Five commercial ground rent investments
Producing £150 per annum
For sale as a single lot
Reversions from 2106
Addendum
Units on Netherwood Road, Rotherwas Industrial Estate, Hereford
Please see the correct sale plan in the legal pack - the canteen site is not included.

Details
Location
Hereford is a Cathedral City with a population of some 60,000 situated on the banks of the River Wye, 16 miles from the Welsh Border, 24 miles southwest of Worcester, 23 miles northwest of Gloucester and 20 miles from the M50 motorway (Junction 7). The region is heavily involved in the food and drinks industry. There are regular rail connections with Worcester, Birmingham, Manchester and London. The Rotherwas Industrial Estate lies to the southeast of the City and is approached via the A49.
Description
The Rotherwas Estate has been developed upon 230 acres of land acquired by Herefordshire County Council in 1973. This large, well laid out and popular estate offers a wide range of units and occupiers, with further expansion underway. The estate lies alongside the Enterprise Zone so bringing development and occupier advantages to the area. The property comprises three separate and facing sites upon which are a number of industrial units, some with integral offices together with yard space. The lot includes some addition land
Tenure
Freehold
VAT
Refer to the legal documentation
Energy Performance Certificate
No EPC required
| Address | Accommodation | Tenant | Lease Terms | Rent £ pa |
| --- | --- | --- | --- | --- |
| TOTAL | | | | £150 |
| Roe House, Plot 35 | Land | R&S Children, R. Tobey & others | 125 years from 28/09/1990 | £50 |
| TRP Centre, Plot 23-24a | Land | R&S Children, R. Tobey & others | 125 years from 30/05/2008 | £50 |
| 25-29a Tarsmill Court | Land | R&S Children, R. Tobey & others | 125 years from 25/03/1981 | Nil |
| Land at Tarsmill Court | Land | R&S Children, R. Tobey & others | 117 years from 20/06/2017 | £50 |
Contact
Seller's solicitor
Davitt Jones Bould
Philippa Hipwell
0161 399 0186
* Guide price
The guide price is an indication of the minimum price at which, or if a guide price range is given, within which, the seller is prepared to sell at the date of publication. The guide price is not an anticipated sale price or valuation. All prices quoted are subject to contract.
* Reserve price
The reserve price is the minimum price acceptable to the seller and the price below which the auctioneer cannot sell.
Both the guide and reserve may be subject to change up to and including the day of the auction. The guide price does not include either VAT which may apply to the sale or other amounts the seller may charge. The seller's Special Conditions of Sale and addendum if any, will state whether there are other seller's charges and whether the seller has elected to charge VAT on the sale price. On the fall of the hammer a buyer's fee is payable of £990 inclusive of VAT.
Register for updates
Sign up today to receive these benefits:
Receive new property notifications
Register for a catalogue
Receive market updates
Receive auction results